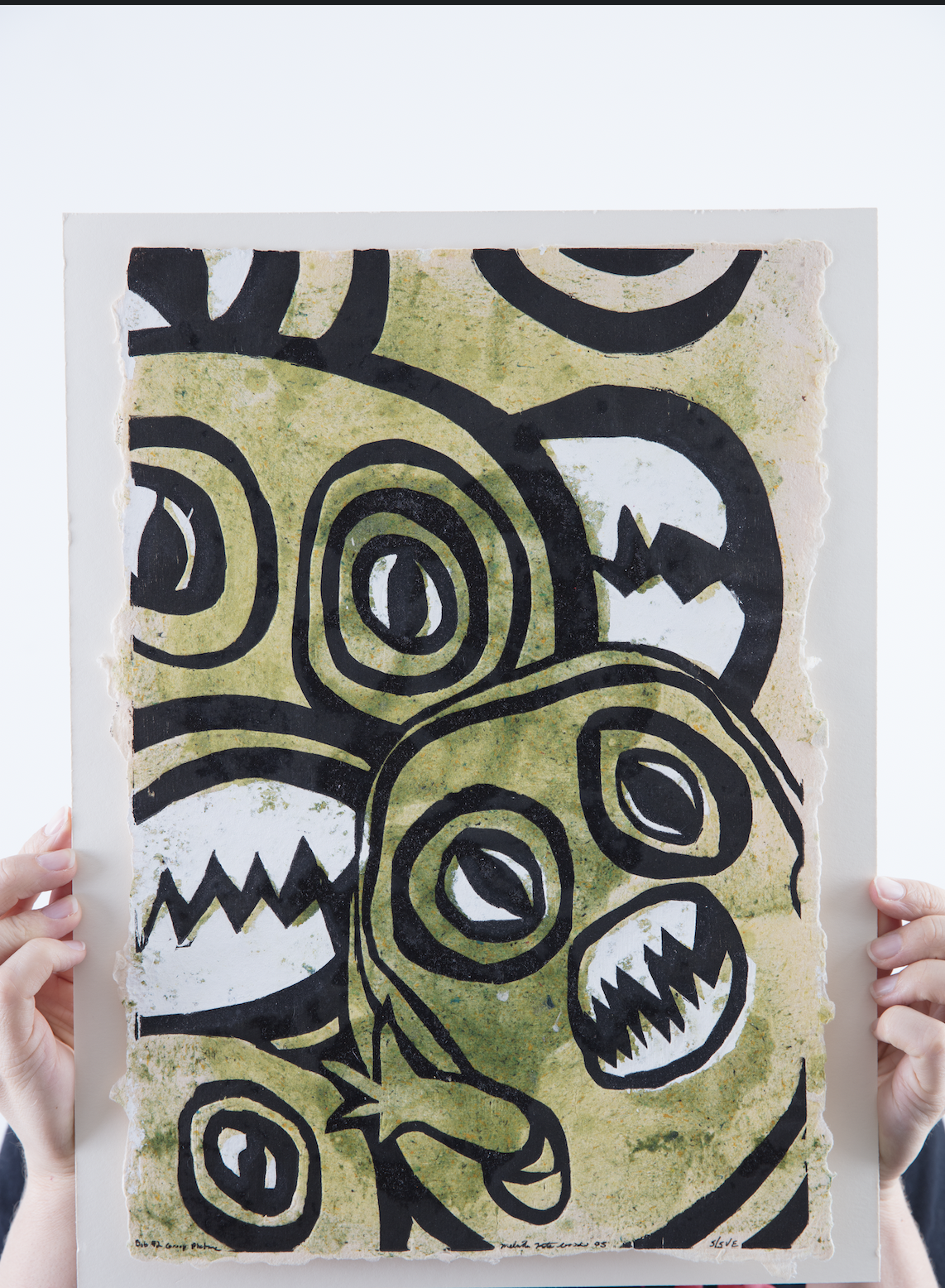 Hi, I'm Melinda
Melinda Cross is an artist based in Somerville, Massachusetts.
Artist Statement
The unifying theme of my work is imagining the unknown. I span micro and macroscopic worlds, and indirectly reference everything from microbiology to meme culture. Each piece is the result of meticulous testing and manipulation of relative viscosities in order to produce the colors and patterns that are both familiar and uncanny. From the abstracts to the creatures my creations come to life, and live in the spaces between worlds.
Background info 
Melinda Cross is an artist working in marbling and other print media. She has been making paper and marbling since she was 5 years old. Her pieces are known for their colorful palettes and amorphous, monster-like characters. She has a dual degree from Tufts and The School of The Museum of Fine Arts, Boston. Her work resides in public and private collections including the Boston Public Library. Melinda founded and ran the Boston Paper Collective from 2009 to 2014. She is inspired by working around other artists and currently lives and works in Somerville, MA.